What is the Transitional Year Programme?
The Transitional Year Programme (TYP) is a full-time, eight-month access-to-University program. It is intended for adults who do not have the formal qualifications for university admission. Most TYP students have grown up in communities where very few people have access to higher education. It is meant for those who did not have an opportunity to finish high school or did not succeed in high school because of financial problems, family difficulties or other circumstances beyond their control. We actively encourage applications from members of the Native Canadian, Black/African-Canadian, and LGBTQ communities, as well as from sole-support parents, persons with disabilities, and individuals from working-class backgrounds of all ethnicities. The Transitional Year Programme is quite unique – we provide each student with an academic advisor, access to counselling and funding options, a space to work, socialize and be with other students in their program. The Transitional Year Programme also gives students full access to the University, which includes all of the resources available to any other full-time or part-time university student.
History of the Transitional Year Programme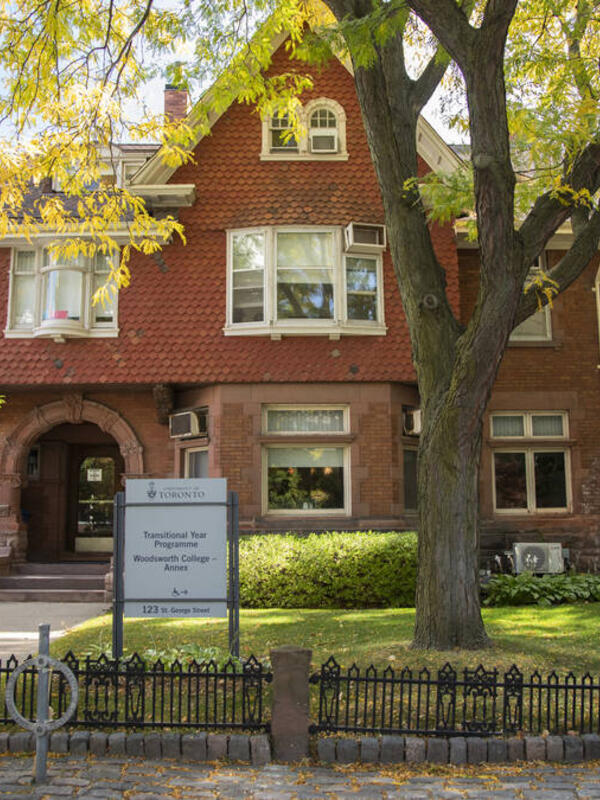 TYP began at Innis College, University of Toronto, in September 1970, with approximately 25 students and, except for the 1976-77 academic year, has been in continuous operation since. The programme has its roots in the Black community in Toronto, having emerged out of two community summer programmes in 1969 and 1970, which served to prepare a small number of students for entry into York University. The first of these was housed at the Home Service Association on Bathurst Street; the second was administered at Innis College, which subsequently became the base for TYP from 1970-76. In 1977 TYP was restructured as a separate division within the University and was located in the Old Metro Library Building at 214 College Street until 1983, when it then moved to its previous location at 49 St. George Street. TYP is now housed at 123 St. George Street.
The Programme has to its credit a growing list of graduates who are employed in various capacities in institutions in Toronto and elsewhere; for example, Toronto District School Board, Peel District School Board, Y.M.C.A., Ontario Ministry of Corrections, community organizations, in the business and the arts fields. Several graduates have pursued or are pursuing graduate or professional studies in such areas as African Studies, History, English, Philosophy, Spanish, Education, Music, Fine Arts, Theatre Arts, Anthropology, Social Work, Law, Environmental Studies, Midwifery, Nursing, Nutrition, Physical Education, Public Policy, Criminology, Religious Studies, and Urban Studies. An early participant was a winner of the prestigious Moss Scholarship at the University of Toronto. A number of recent students have gone on to earn scholarships and awards in connection with their undergraduate studies at the University of Toronto.
TYP has a committed and highly qualified faculty who prepare students for university degree studies by upgrading their skills and knowledge in academic courses and by providing intensive supportive counselling. Although the programme requires a high level of commitment, the staff maintains a social climate in which students can feel at ease and increase their confidence to make a successful transition into university degree studies.